In the fall of 2015 I was weeding our garden. I pulled a small spruce tree.
As it came out of the ground I realized that tree was valuable for our classroom and the students.
I quickly planted it in a pot and brought it to school. We learned about the tree, science and math… it even served as our class Christmas tree. It was a weedy "Charlie Brown Christmas Tree" but it was perfect!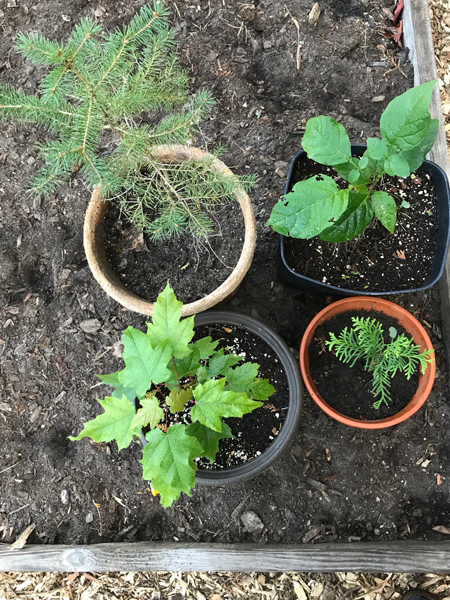 In the spring, we planted the tree at school. Students wrote a wish on a cedar shim that were placed around the tree. At the end of the school year I asked a student if she ever visited the class tree in the school yard. "Everyday," she beamed!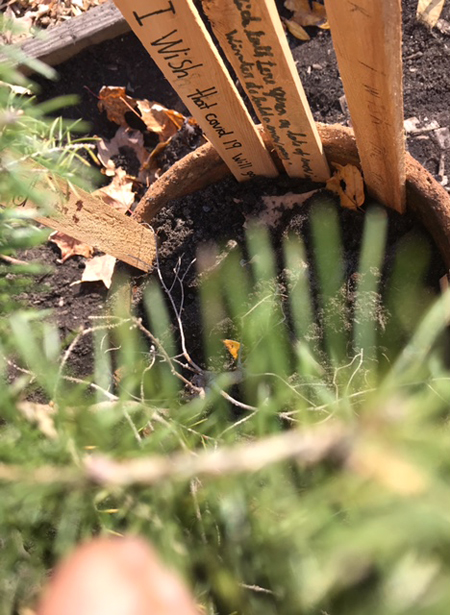 I realized the power of trees in the classroom…
Since then I have built learning around potted trees that I introduce to class. We write about them, compare them, measure them, research them… and eventually the trees get planted at school. Students develop a connection with the trees (and related learning.) So good.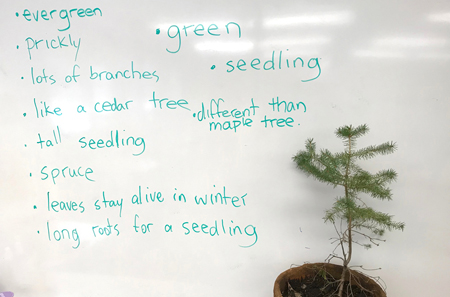 Rewind 30+ years: I worked as a tree planter for 4 summers and planted about 240,000 trees in Ontario and Alberta, Quebec and British Columbia. It was a tough job. I loved it. I still have access to two of the tiny trees from 1989. They're now 5 metres tall.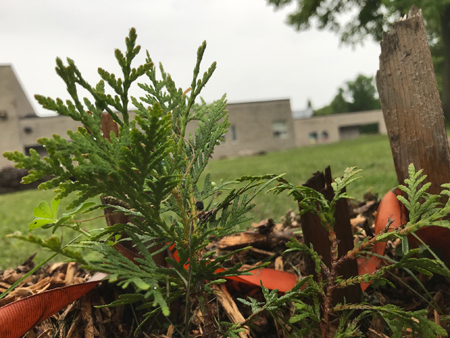 Trees in this post are some of the trees planted at schools. Below is our backyard tree nursery. Most of these trees come from seed, tree giveaways or from our own yard.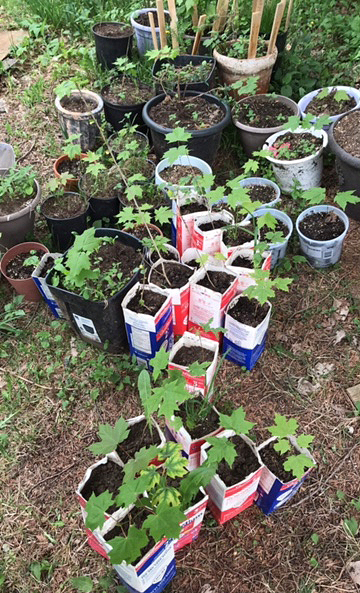 Since 2015 I've planted 20-50 trees each year at schools, parks and beyond. I love watching them grow.
Want some trees? Look for free tree giveaways in your community, buy them from a nursery or grow them from seed. Enjoy!