One of my students from the Hockey Photo Workshop contributes to an Ottawa 67s blog. V is a big hockey fan and wanted to learn a little more about the photography end of things! Have a look at her blog posting and photos from the game we shot!
Another photo from the game with a student shooting from ice level: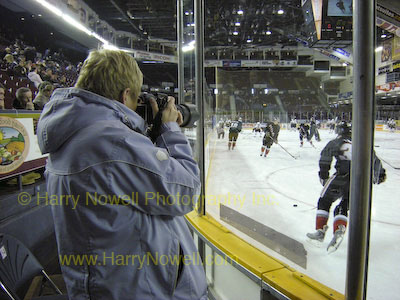 Students from my event photo workshop were able to borrow gear from Headshots Rentals Ottawa location – some students walked out with thousands of dollars of pro-level gear to try for the afternoon. Thanks Headshots!
Stay tuned for the summer event photography workshop!
H