This past weekend I ran a test film photography workshop with a longtime student – Prasad – who discovered film photography this last year. He asked about a film photo workshop so we put on a pilot project.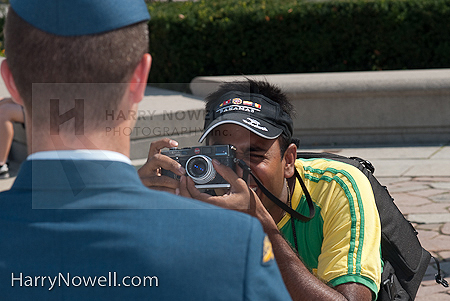 We met Saturday to study the ideas of shooting film, followed closely by going into the field to capture some fresh photos on film.
Saturday we started at Jean Marc Carrise's studio/café (soon to be relocating). He was the official photographer to Trudeau, Turner and Chretien and has been given privileged access to many world leaders. He has also shot much of his professional career on Leica film cameras using available light. A lovely way to shoot!
Jean Marc invited us into his studio and showed Prasad some work.
We later shot and brought our fresh catch to Alex Leblanc's darkroom for a course on developing and printing Black & White film.
All in all it was a great weekend with many smiles.
– we will be offering a group film workshop in the next year!