On the weekend I visited the Black Sheep Inn in Wakefield Quebec. Paul Symes does a fantastic job of bringing in rising talent. Some fun developed:
Friday night we went to watch Polaris Prize nominee – Basia Bulat.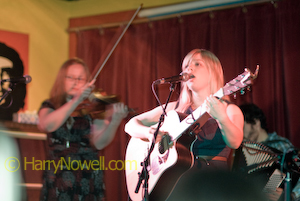 I was a patron that night, not a working photographer. The venue is small and beautifully lit but does not have the bright lights of large venue. I checked with Paul and Basia and shot for ten minutes with some very simple equipment – camera body and an 85mm f1.8 lens. I shot with available light in a photojournalistic style.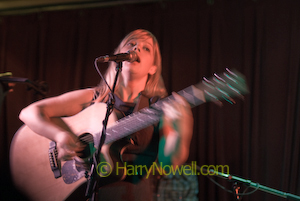 If you are shooting in such a venue please beware how your camera works! In low light many point and shoot cameras will emit a red 'laser' to assist the camera's focus. Twice Basia was interrupted by the red laser – not me – Paul was not very happy!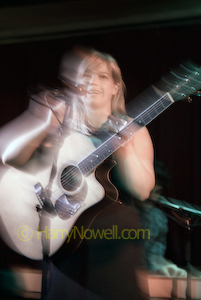 'Twas a fantastic show – and great to watch from the fun that is the Black Sheep Inn.