More photos from one of my student's from the Sport Photo Workshop at the Italian Week Bike Crit over the weekend. James of James Knox Photography is featured today. Other student photos will be featured tomorrow!
Yesterday, I described the event as some of the most challenging shooting conditions for a photographer – lightning, driving rain, and limited shelter! The students did a fantastic job coping with the adversity!
The photos: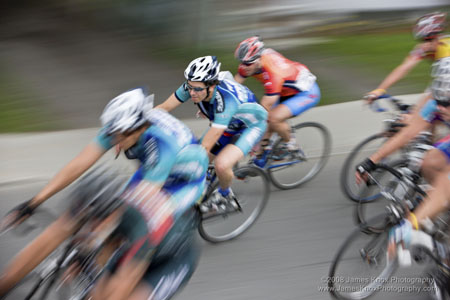 Student James Knox catching the motion in corner 4.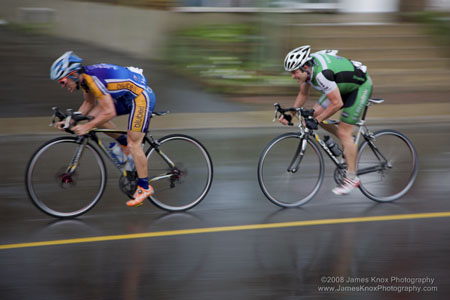 Student James Knox following the emotion of the sprint in heavy rain. Notice the grimaces, pumped muscles and beautiful but subtle reflection in the road. Well done, James!
Keep checking this week – there will be the pop quiz with a prize from ChelseaGallery.ca.
H