I have been sent many photo related events lately. A few are listed below. Always check the fine print – never give up your copyright – and have fun!
One Pic One Click – a grassroots photo project to collect photos from around the world at a specific instant in time the anniversary of the first earth photos from outer space – October 24th, 1946.
Life's Work – a photo contest for Ontario Seniors. Looks well organized with appropriate rules!
The Camera Trading Company has just taken in a lot of studio darkroom equipment from a retiring photographer. Tom says there are deals to be had!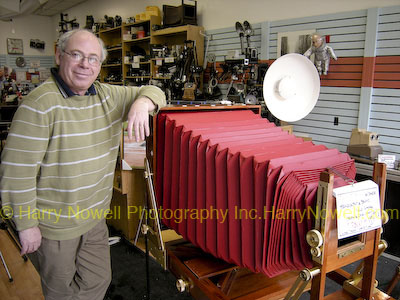 Mark at the Camera Trading Company
Have fun – keep shooting and exploring.