I have often mentioned the challenges of running a small business. It has its tough moments!
There are benefits…
This morning I awoke to 15 cm of snow AND no power in the house or office. The temperature was 9C in the office and no chance of warming till QuebecHydro's power was restored – scheduled for early afternoon.
The last 8 weeks have been very busy at 'Harry, Inc.' I gave strict orders for time off. Skis were waxed and I had the earliest start to the ski season – ever! The skiing was great.
Power was restored by 2:30pm. I managed to start my work day later than expected with a smile on my face and a tired dog at my side.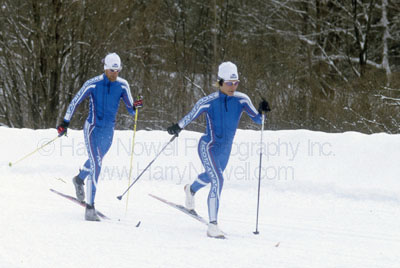 XCOttawa.ca skiing in Gatineau Park
Harry