Yes, as I said this morning, we skipped town for a bit of a getaway. I enjoy my work and taking time off is tough! We spent some time in the Laurentians, skiing, and then visited Montreal. It was short but fun!
We started in the Laurentians with two nights at L'Achillée Millefeuille – a B&B we discovered while cycling last summer. It's pretty fantastic.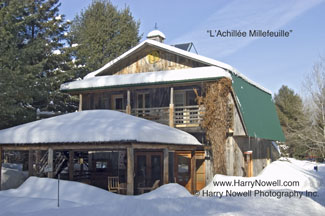 Our hosts, Claude and Monique, are gentle people and superb hosts. Their largest dog, Tofu, only has eyes for Claude and pulls at my heartstrings – I lost my Tigger 16 months ago.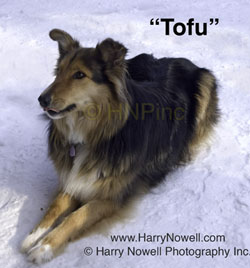 We skied and ate well and departed for Montreal for a couple of days. We relaxed, window shopped, did a little urban hiking and I soaked up some culture at the Musée des Beaux Arts.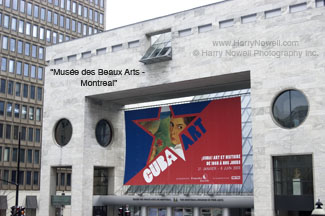 Last night we arrived back in Chelsea just in time for a short ski in the Gatineau Hills. As much as I enjoyed the getaway I was happy to be back at work – although I am playing catch-up!
Bye for now – tomorrow – ghostly portraits from a student.
Harry