Please note:
This Program is NOT currently offered!!
A flexible program for those aspiring to run their own photography business.
This program will help you build your business knowledge and photography experience to start your own photo business. We work towards creating a portfolio of photos from which to market your work.
ProProgrammers say:
"The pro-program was a wonderful opportunity to benefit from the experience of someone who had gone through the process, who was willing to share his knowledge, skills, etc." FR, ProProgram Graduate
"This is the best photo program around! Other schools usually don't teach the stuff that falls outside the 'technique/vision' areas." HH, ProProgram Graduate
"Looking back, I can see a huge difference in the quality of my photographs. Harry has provided me with a solid foundation to help me reach my goals… But more important than the photography, the course helped me gain some self confidence and grow as a person."SM, ProProgram Graduate
"I have learned so much, not just the techincal skills but also gaining a sense of confidence towards my creative skills. Without your involvement and mentoring I dont think I would be here continuing to expand as a photographer. I thank you for all of your support!!" JB, ProProgrammer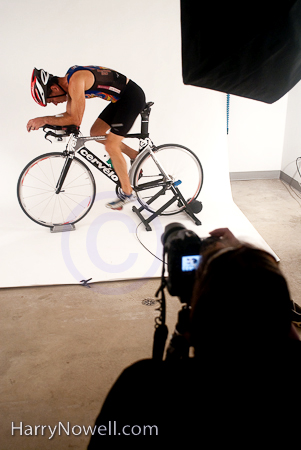 ProProgrammers at photo school!
Course Outline
The program accepts a small group of candidates working towards establishing a photo business or to propel their photo skills to a greater level. Each Program is tailored to your goals and needs. Most ProProgrammers take eight to 18 months to complete the program allowing for a flexible learning schedule and a flexible payment of course fees. ProProgrammers are encouraged to meet and learn as a group. If you are serious about joining the program please ask to speak with a current ProProgrammer!
The program has four components:
Short, intense photo courses
One-on-one sessions to discuss business, goals and successes
Work experience
Final evaluation and report
1. Courses
To complete the full program 5 courses must be selected over the year. Many people start with the Creative Fundamentals course followed by four other courses. More courses are available throughout the year.
Courses may be taken as the public courses advertised at HarryNowell.com or as Custom Courses to meet your schedule. Many public courses currently run approximately $300-400 (+ tax). Custom courses are condensed sessions that cover much of the material of the public course. Usually custom courses involve individuals or small groups. The cost of a custom course is based on the number of participants and depth of the course. Extra courses may be taken.
2. One-on-one sessions
Over the course of the program we meet at least four times to discuss business issues, review photo work, set goals and assign some homework! The sessions may take up to two hours. The cost – as part of the Professional Program – is $200 (+ tax) per session.
3. Work Experience
During the program opportunities to shadow some work are necessary. This will involve 40 hours or one week of shadow experience in an area that interests you. Shadow experience could include:
stock shooting
assignment shooting
meeting clients
filing, editing and office work
Shadow experience should provide insight into your desired field of photography. The work experience may be with Harry Nowell Photography Inc. or with another appropriate organization. It can be completed in segments or as a single intense week. A standard report from the workplace is required if work experience is provided elsewhere.
4. Final Evaluation and Report
At the completion of the Professional Program we will meet to review and critique a final portfolio that will be produced with a client presentation in mind. Evaluation and critique will be given. A written evaluation and certificate will be delivered approximately two weeks after completion of course elements.
Cost: $150 (+ taxes) registration.
Costs
Between $2500 and $3000 (+ taxes) depending on courses selected
Total course cost is in installments over the length of your program allowing for an easier cost structure
Course costs are due as the courses and sessions are taken.
Prices do not include tax or equipment you may choose to purchase during the course – ask for more info!
A $200 initial fee registers you for the program and covers the initial meeting.
Course costs may change without notice.
Registration
To start the ProProgram we meet to discuss background, view photos, review and set goals and learn about where you want to go. We set some preliminary steps for your program. The session can take two hours. A $200 (+tax) registration fee covers this initial meeting.
Notes
You will need to supply your own photo equipment.
Course completion – participants in the program are required to complete the elements of the course – Five courses, four One-on-One sessions, and some work experience.
Non completion of elements will affect final evaluation and report.
Included for the Professional Program is some ongoing support by phone or e-mail.
Request more information about the Professional Program and see if it is right for you.