Our Natural Light Portraits workshop is one of our most popular courses! We combine elements of technical portraiture while looking at creative portrait ideas.
New Dates Available (includes all three dates):
Thursday, August 15 (6-9pm), 2013.
Saturday, August 17 (10-4pm), 2013.
Thursday, August 22 (6-9pm), 2013.
Costs: $350 + taxes
Details:
This course will cover:
creative elements of exposure including backlighting and silhouettes as well as other natural lighting options
use of hand-held flash
composition and perspective as they relate to portraiture
styles of portraiture – from formal to candid to photojournalistic – with examples from other photographers
working with your subject – ie how to make them smile NATURALLY – this is very, very important!
learning how to place and manage large groups of people for a portrait
In the afternoon you will have an opportunity to produce portraits of people brought in to challenge you with their specific portrait requests. It will be your job to interpret your 'models' and produce a fine portrait!
This course builds on base elements of photography (as taught in Creative Fundamentals.) As important as the technical details of portraiture you will learn to create a rapport with your subject to get the appropriate portrait.
Natural Light Portraits is appropriate for people who want to challenge their photo skills beyond the basics.
Location
We will be working outdoors – weather permitting – in a central Ottawa/Hull location using available light supported with the possibility of hand held flash (flash on your camera).
"Is this a digital or film course?" It is a photography course – about creating better portraits. The emphasis is on your skills behind the camera and your ability to effectively use the camera you have. Most participants bring digital cameras. Some choose film. Some bring both! Having people with both technologies on a course helps to compare the differences. Do not worry about your equipment – all you need is a 35mm SLR camera and lens(es) – no "point and shoot" cameras please.
Course Instructor: Harry Nowell is a photographer working out of Ottawa Studio Works, providing editorial, commercial and stock photography to clients for 20 years.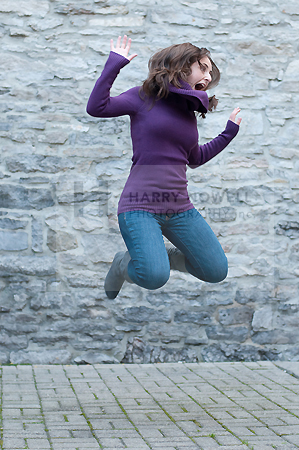 Participant Requirements: Students are required to bring a 35 mm SLR digital or film camera with a manual setting option – no point and shoot, please. Also, students should bring lens(es) that offer some wide angle (< 50 mm) and telephoto (>70 mm) capability. Zoom lenses are fine.
Registration
Space is limited! A $125 deposit is required to reserve your spot.
Or to register through a real, live human with credit card or cheque contact us by email or by phone at 819-827-9460.