Learn to print at home with 'Master Printer' Dave Andrews ::
workshops | FAQs | custom courses | testimonials
Dave Andrews is a photo printer providing prints for photographers and fine artists for almost forty years.
Join Dave on this exploration of photo printing basics geared towards the home based beginner or intermediate printer with no previous training:
Do you get muddy colours from your printer?
Does your print look different than the photo on your monitor?
Do you reprint five times to get somethng approximately (but not quite) right?
Have you ever yelled at your printer?
Then this is a course for you!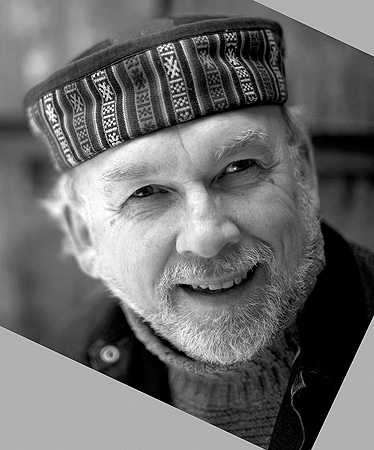 Who is Dave Andrews?
Dave Andrews has worked on high profile printing projects for prominent artists and clients. His work hangs around North America. You likely see his work every day.
Dave is humble! For specifics, he only wants me to say: "Dave has been making prints for almost 40 years starting in his Dad's basement. Coming from a photography family - his father was a career photographer and his father's father was an avid amateur" - Dave says his printing work comes from "a place in me that gives me great joy in what I am doing, how it is being done and who I am doing it with."
His printing skills and knowledge are unmatched in the Ottawa area.
Dates
Saturday, March 26, 2011 (1-4pm)
Location
Cost
$100 + applicable taxes


What you will learn
Join Dave as he takes you through the printing process from camera to print. You will learn about:
Printer Settings
Colour space
File size implications
Paper surface implications
Looking... and interpreting your image on screen to create a better print
Adjusting physical dimensions and file size
Adjusting density and colour
Adjusting sharpness successfully
How to use a profile and manage colour successfully
Avoiding conflicts (ie simultaneous colour management systems fighting it out and making a mess of your print!)
What to bring
Notebook and pen
Questions
Registration
This is an open seminar based workshop. Contact us by email or by phone at 819-827-9460 for more information and to register. We ask for full $100 (+taxes) payment to reserve your spot.
Small print and registration details.