Do-It-Yourself Portraits ::
calendar of courses | overview of courses | custom courses | testimonials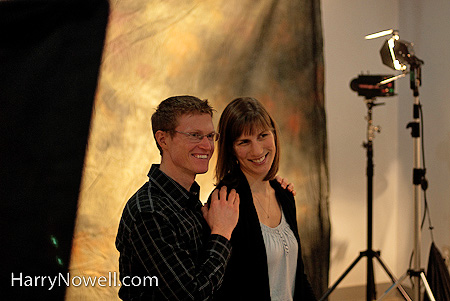 Shoot your own family portraits in a well equipped photo studio in central Ottawa - Just in time for the holiday season.
That's right, direct your own shoot, photograph your own family, save money, control your photos.
What's involved:
book your studio session
arrange your people
arrive at the studio
plug in your digital SLR camera to the studio lights
place your subjects
start shooting
preview your work
leave the studio, owning your copyright and control your photos.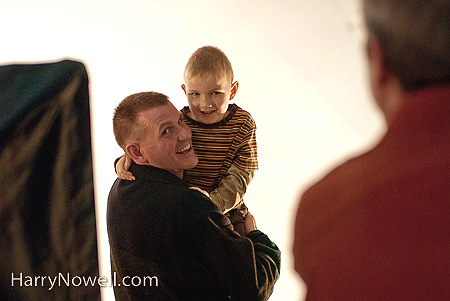 The studio is set up and prepared to go. All you do is arrive and plug in your digital SLR camera. A photographer assists you to make sure you're ready to go, technically. And then you use our studio to create your own family portraits.
Once you're done shooting you leave the studio with your memory card full of family photos (and all copyright) to edit and print as you wish.
Ottawa Studio Works
:
Also available at an extra cost:
camera rental
memory card purchase
downloading service, DVD burning
2011 Dates
Saturday, October 8th
Sunday, October 23rd
Saturday, October 29th
Sunday November 6th -
Only 9am slot available.
Monday, November 7th
Thursday, November 17
Sunday November 20th
Sunday, December 4th
Weekend Time slots: 9am, 10:15, 11:30, 12:45, 2pm, 3:15pm, 4:30pm
Weekday Time slots: 6, 7:15, 8:30pm
By appointment only - Please
contact us
to see what is available.
Location
Ottawa Studio Works 160 Preston St., between Gladstone and Somerset bordering on Little Italy and China Town.
Ottawa Studio Works is a working photo studio offering an 11x24 main studio with a support room available for make-up and styling. Bathroom and kitchenette are also available to support your portrait session.
Introductory cost for 1 hour session
$125 + HST
Reservations required. Book your session for an hour. The second consecutive hour is $100.
Registration

Space is limited! Contact us by email or by phone at 819-827-9460 for more information and book your session.