Expand your studio lighting & portrait skills with Andrew Balfour ::
workshops | FAQs | custom courses | testimonials
Andrew Balfour is a studio photographer based in Ottawa.
With 26 years experience as a portrait photographer his portrait clients include the Supreme Court of Canada, the Bank of Canada, the Senate of Canada. He has won two CAPIC Awards of Merit for Editorial Portraits. Andrew has 5 years experience as a college photography teacher.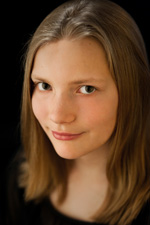 Portrait by Andrew Balfour
Dates
Thursday, February 25, 2010 (eve)
Saturday, February 27, 2010 (day)
Location
Andrew's Glebe studio, Ottawa, Ontario
Cost
$300 + $25 model fee + applicable taxes


What you will learn
You will leave this course with a greater understanding of lighting & interaction with portrait subjects as well as great portraits to add to your portfolio. Join Andrew in his fully equipped studio to learn all aspects of studio portraiture, including creative posing, lighting ratios, personal style, understanding light, composition & connecting with your subject.
Course outline
This is a hands on workshop!
Thursday evening's class is all about preparing for the shoot day. We will discuss the history of portrait photography & look at examples of master works. Styles & techniques will be discussed & you will be encouraged to begin your own planning process. We will also discuss appropriate equipment choices & become familiar with the lighting equipment.
Satuday's class is an opportunity for each student to create their own series of portraits. Andrew will begin by setting up various lighting set ups in order to instruct on proper lighting techniques. Each student will be able to shoot & learn from this instruction. The second half of the session is for each student to work one on one with the model, with Andrew?s support as their assistant.
What to bring
Students should bring either a digital or film SLR camera with lens(es) in he 24mm to 105mm range. Zoom lenses are fine. Film shooters will not have a chance to critique work. Point-and-shoot cameras are not appropriate for this course.
About Andrew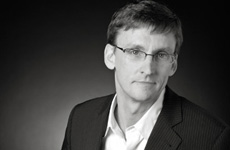 Andrew Balfour
Andrew Balfour has photographed many politicians, diplomats, musicians, models, & authors from his Glebe based studio. His portraits have appeared in the Globe & Mail, the Citizen, Chatelaine, & many other publications.
Registration
Contact us by email or by phone at 819-827-9460 for registration details.
Small print and registration details.